EA's most anticipated racing game called Real Racing 3 is finally out for iPad and iPhones worldwide. This is by far the most realistic racing game that I have ever played on my iPad 3. I was excited from the day Rob Murray (executive producer of Firemonkeys Studio) did the live stage demo on Apple's Iphone 5 launch event. Now that I actually got the play the game with my own hands my initial impressions have been spectacular. Real Racing 3 is based on the freemium concept where you download the game for free and enjoy all its features and functionality with different in-app purchases. EA is using a brand new game engine called Mint™ 3.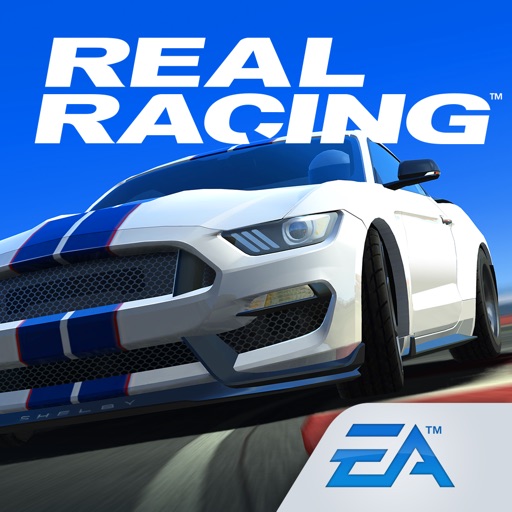 The Mint™ 3 game engine takes mobile gaming graphics into new heights. I personally saw how the car reflects to the sun, the track dust, collisions etc. Real Racing 3 is the first game that truly defines console quality graphics on your iPad. The retina display makes everything look even prettier. Be sure to check out our full review of this game within a few days. Meanwhile, we have listed some of the key element (official EA's App Description) that defines Real Racing 3:
Hyper-realistic. Pure fun. And FREE. Real Racing 3 sets a new standard for mobile racing games – it really must be experienced to be believed.
Trailblazing new features include officially licensed tracks, an expanded 22-car grid, and over 45 meticulously detailed cars from makers like Porsche, Lamborghini, Dodge, Bugatti, and Audi. Plus, racing with friends gets kicked into another dimension with the reality-bending Time Shifted Multiplayer™ (TSM) technology.
**This is a highly detailed game of superior quality. Please make sure you have at least 2GB of free space on your device.**
REAL CARS
Featuring Real Racing's largest roster of cars yet, don't miss our new manufacturers like Porsche, Lamborghini, Dodge, Bugatti, and Audi. Take the wheels of over 45 intensely detailed racers and test your skills on an authentic 22-car race grid – for the first time on mobile.
REAL TRACKS
In another first for the Real Racing series, burn rubber on a full lineup of real tracks in multiple configurations from top locations around the world, including Mazda Raceway Laguna Seca, Circuit de Spa-Francorchamps, Silverstone, Hockenheimring, and many more.
REAL PEOPLE
Like nothing you've seen before, our innovative new Time Shifted Multiplayer™ lets you race anyone, anytime – even if they're offline! Every career event is filled with fully interactive, AI-controlled time-shifted versions of your Game Center or Facebook friends, as well as other players from around the world.
MORE CHOICES THAN EVER
Compete in over 900 events like cup races, eliminations, endurance challenges, and drag races. Upgrade your car parts to maximize performance. See the action through a variety of camera angles and fine-tune the controls to your personal preference.
THE PREMIER RACING EXPERIENCE
Powered by the remarkable new Mint™ 3 Engine, Real Racing 3 features persistent car damage, fully functioning rear view mirrors, and dynamic reflections for a super-enhanced racing reality. Enjoy a rich, next-gen game with the most advanced cross-platform social and competitive racing community ever. Real Racing 3 delivers it all.